Since the appearance of cryptocurrencies scammers were always around. You can see many stories and reports about hacks, big loses and even collapses of big cryptocurrency companies online. And you may ask how to keep your cryptocurrency safe? Below, we will introduce you with some techniques and give some tips on the best practice of keeping the cryptos safely.
Hardware Wallet
A hardware wallet is a special device, usually encrypted, where the user keeps or generates its private cryptocurrency's keys. Transactions are securely signed in the same and secure offline environment. There are few top recommended hardware wallets today.
Ledger Nano S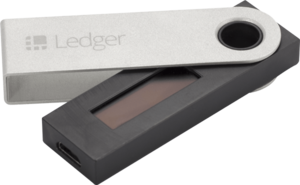 Ledger Nano S is a Bitcoin, Ethereum and Altcoins hardware wallet with a high level of security. Private keys are stored and generated offline. In addition, it can be connected to any computer through USB. Also, multiple assets can be stored at the same time. Ledger Nano S has OLED display to double-check and confirm the designated transaction with one click on its side buttons. Chrome application makes everything even more simple and easy to use. Ledger Nano S combines functionality and compactness.
Trezor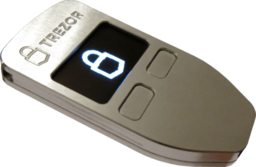 Trezor is extremely durable and strong hardware wallet. And it has its own built-in display where the seed is shown and copied during the backup process. An additional passphrase can be added to the 24-word seed. Since private keys are generated offline the seed isn't displayed on the online computer. Trezor offers great UI, options of Two-Factor authentication and password manager also.
KeepKey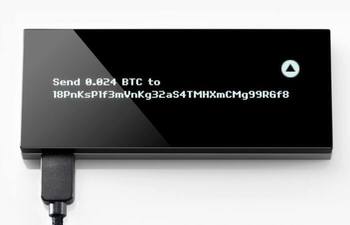 It is a hardware wallet that provides security to Bitcoin, Eethereum, Litecoin, Dogecoin, dash, and Namecoin. KeepKey works with the wallet software on your computer and connects through USB. It takes over management of private key generation, private key storage, and transactions signing. This wallet is secured by a PIN number and confirmation button on device's side. Finally, big built in the display shows up every digital asset leaving the device.
Online wallet
Online wallets are the most convenient and fastest way to reach your coins. However, it is not the best way to store coins. Unfortunately, sometimes users are forced to choose online wallet due to the various circumstances. Sadly, we can give only a negative answer to the question on how to keep your cryptocurrency safe.
Green Address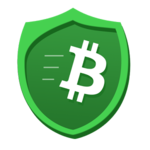 GreenAddress allows to set spending and rate limit transactions. Furthermore, quick login mode protects user's wallet from being compromised when checking wallet's balance from public Wi-Fi. For sure other safety features like Two-Factor authentication or pre-signed transactions are available. GreenAddress works on mobile phones also, both – iOS and Android supported.
Blockchain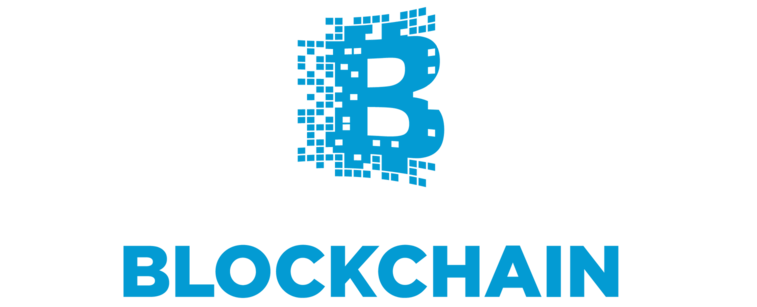 Blockchain is the most popular Bitcoin wallet online nowadays. While storing more than 14 millions wallets, it is probably the safest option to keep BTC not in a cold storage. Two-Factor authentication, blocking of the TOR network, apps for iOS and Android, IP restrictions these and more features are supported by Blockchain. Serving more than 140 countries, also includes JPY, RUB, SGD, USD, CNY, EUR, GBP, and more, currencies.
Paper Wallet
Paper wallet is private key printed on the sheet of paper. If it is generated and printed with an offline computer, it's a secure and great way to keep coins. However, paper wallets were more popular before hard wallets were introduced. In addition, it isn't a very convenient way to move funds and make transactions.
Suggestions
Take care of your privacy
Sometimes servers are able to see a user's IP address and connect this to the address data requested. Use of VPN or wallets which download the whole blockchain (for example Armory), is a good decision.
Get a new address for each transaction
Number of assets stored in the wallet can be easily checked at Blockchain. So that provides additional privacy and protection of user's identity.
Always create backups always
Make sure backups are safe from water, fire and other factors. Paper backup can be easily hidden or placed where no one can find and use it.
Update antivirus regularly
Make sure your device and antivirus software is updated everyday. Make the device secured.
Don't use public networks
Public Wi-Fi are usually vulnerable so it's advised not to use networks like this. Using public devices isn't recommended also.
Also, read our article on how to avoid being scammed when using or buying cryptocurrencies. It's helpful and adds more answers to the question of how to keep your cryptocurrency safe.
P.S. This article may be outdated, so remember that the manufacturers of hardware wallets released new updates and devices, that means there are better tools and a level of security has increased a lot. Furthermore, the number of supported coins/cryptocurrencies has grown as well.